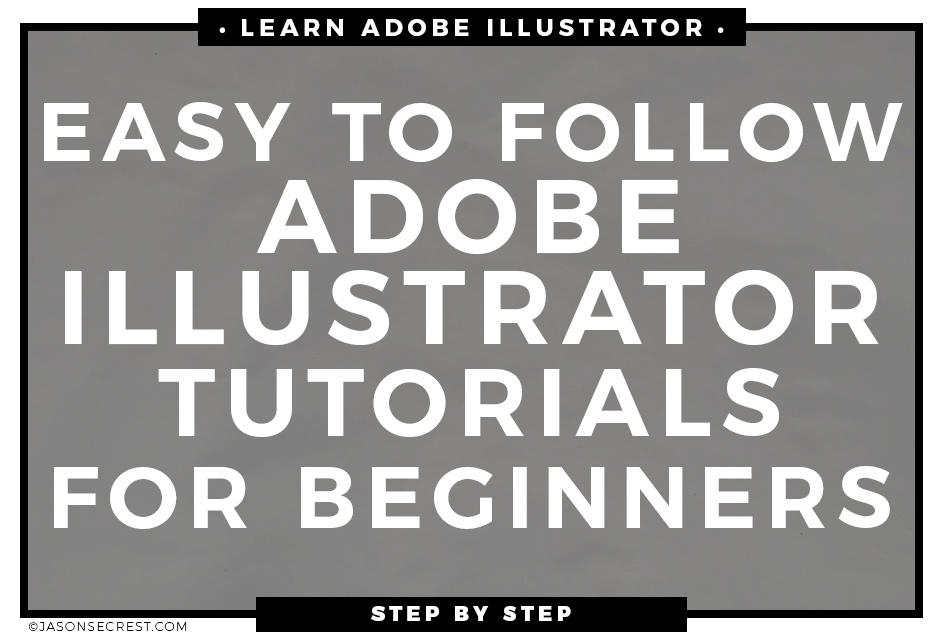 ---
Download Resources

Download the resource files to follow along to the tutorials and have some fun learning Adobe Illustrator.

Step by Step Instruction

Follow along to our video tutorials that are recorded in real time and focus on getting you past beginner struggles and frustrations.

Ask More Questions

If you are struggling with Illustrator or a tutorial make sure you are asking questions in the comments.
"Thank you, Jason, for sharing your passion, thank you for your time in doing so as well. I think your the best instructor on YouTube or any other platform I have ever come across. Your patience and clarity on tools as you use them are invaluable. I wish you all the best in 2018." Dwayne Hill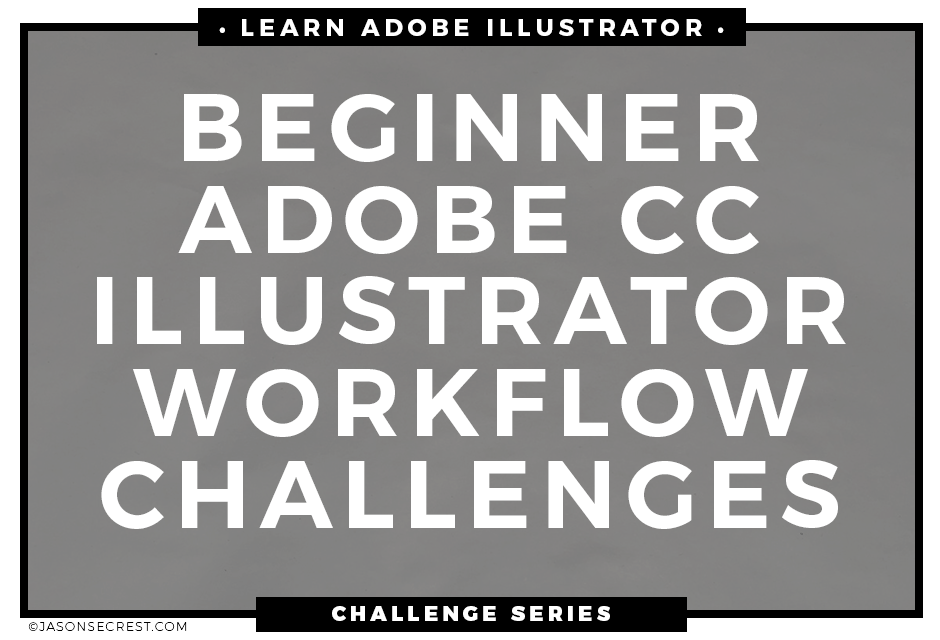 ---
Our Challenge Series

Our step by step instruction broken down into smaller learning blocks for new users to Illustrator.

More Tips and Tricks

More tips, tricks, and settings to get new users past the struggles of learning Illustrator.

Beginner Basics & Workflows

Each Challenge takes on a specific beginner workflow or challenge and works through it from start to finish.
ILLUSTRATOR CHALLENGE SERIES
"Thank you, thank you, thank you for all of your tutorials. It's one think to draw on paper, yet another to create artwork directly in Illustrator and yet again a completely different game to take hand drawn work into Illustrator. You've managed to make this process make sense and again, I thank you for your video tutorials, they've been a real godsend." Jeremy Rozen
POPULAR ILLUSTRATOR TUTORIALS
"Jason, thank you for the amazing tutorials. Very elegant and rational art style and workflow! I'll probably go and watch every single tutorial. Also thank you for sharing your brushes and sketches. Very useful resources!" Riste Sekuloski
"Brilliant video. So much great info packed in here. I'm just getting started drawing cartoons with my Wacom tablet, and this was a huge help. Thumbs up and thanks!" Dorian Staten
"Awesome tutorial! I don't think I've picked up something so easily from someone who knows what they are doing. I managed to draw my first vector art and it was a joy! Great work keep it up!" blitz145
"These tutorials are amazing. Just started using illustrator and really glad I found your channel. The only videos that explain everything step by step." Aida Stan